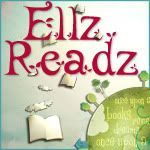 Ellz Readz has many followers, but I think that comes from the awesomeness of the blog author. Elie recently commented on a post of mine recently and when I had a question about her comment I emailed her for some follow up. She emailed me back, quickly, with a great answer and even more ideas. I appreciate bloggers that are so willing to help each other out! So, I ask you friends and readers, to take some time and visit Ellz Readz. She deserves it, and her blog is so cute and fun, you'll feel right at home there!
The Guidelines of Blog it Forward Weekend:
1. Leave a comment to let me know you were here.
2. While leaving the comment, tell me about a blog you think deserves some extra attention, and if you have good reason, of course let us know that too!
3. Enter your form in the Linky thingy below.
4. Take time to visit the other participants
5. Feel free to post about this blog hop on your blog, and if you want, showcase the blog you mentioned in your comment, as I did above with Ellz Readz.
I'm excited to get this one on the way! I look forward to meeting new people and seeing what blogs you're all excited about!